Ampelmann Wins Mexico Contract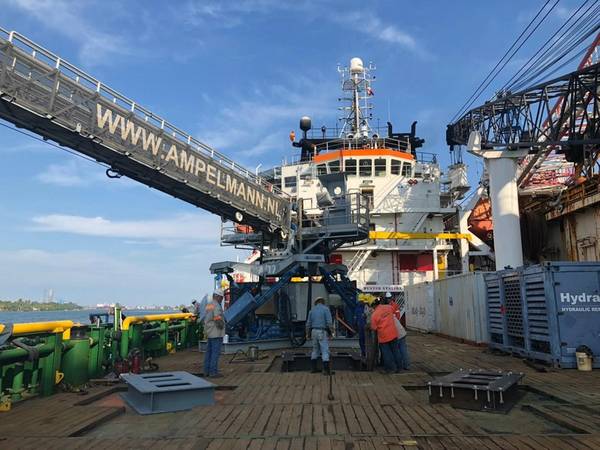 Dutch offshore access provider Ampelmann announced Monday it has secured its first contract in Mexico. An A-type system has been mobilized on a flotel and will operate for two months, enabling the installation of an oil and gas platform.
The fully motion compensated A-type system, mobilized on a flotel, is being used in Mexico to transfer personnel from vessels to offshore platforms, and back.
"This is a great achievement for Ampelmann to showcase our capabilities in marine personnel access in a new region," said Gus DeOliveira, Area Manager Americas at Ampelmann. "The work and effort by the team locally has been rewarded with our first project in Mexico."
"Mexico is a very important market for us," said Andres Garcia, Business Developer for Latin America at Ampelmann. "We take our first contract in the region as an opportunity to improve the safety standards for offshore transfers in the region."