Vissim said it has reached a global frame agreement with Norwegian energy giant Equinor to deploy its solution for surveillance of the ocean space surrounding all Equinor- and several third-party-operated assets on the U.K. and Norwegian Continental Shelves. The new system will incorporate machine learning and enable surveillance of vessel traffic (VTMS), air traffic, subsea structures, environment and real time weather situation and forecasts.
Conceived to incorporate both traditional oil and gas and offshore wind assets, the resulting system is one of the largest of its kind in the world, Vissim said. The contract is for six years and has a minimum value of 100 million NOK.
Vissim's system comprises of more than 100 offshore radars, AIS and VHF sensors/base stations powered by an advanced data platform, operation is coordinated between the central control center and more than 50 distributed offshore energy assets.
Today Equinor runs one of the world's largest privately-owned sea surveillance systems. The new system will cover a distance from satellites to more than 1,000 meters below the sea surface, across the Norwegian Continental Shelf, and the British sector of the North Sea, says Philippe F. Mathieu, SVP of Joint Operations Support in Equinor.
The contracted solution is designed for big data analytics and is able to analyze traffic situations in real time. It is designed for the purpose of collaboration cross- system, cross- discipline and where data easily can be shared with other systems onshore, offshore or on board vessels.
When delivered, the Equinor system will give operators an almost complete overview of the ocean space, Vissim said. Vessel and helicopter movements integrated with weather forecast, oil spill surveillance and integrated radio communication will enable Equinor to provide surveillance services and maximize marine operational performance and logistics.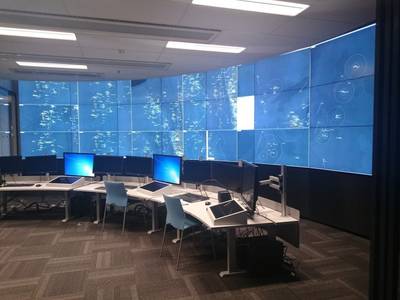 (Image: Vissim)