Palfinger Enters Asian Offshore Wind Market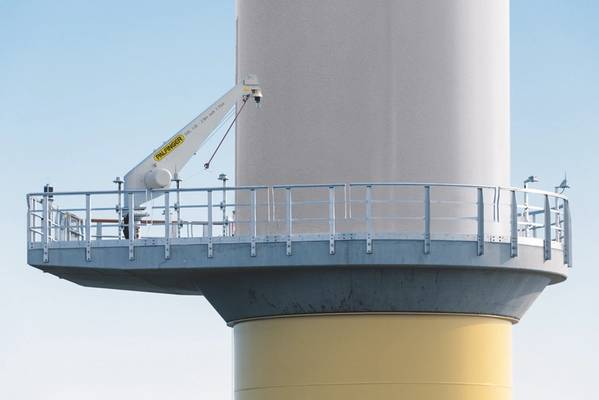 Palfinger Marine marked its entry into Asia's offshore wind market with a contract in November from Siemens Gamesa Renewable Energy for the delivery of 20 PF9000-2.9 to the Formosa 1 Phase 2 offshore wind power plant to be located in Taiwan.
The wind power plant, with a capacity of 120 MW, consists of 20 Siemens Gamesa SWT-6.0-154 direct drive offshore wind turbines. Each wind turbine platform will be equipped with one of Palfinger Marine's fixed boom cranes.
Delivery of all cranes is scheduled for end this year. Final offshore commissioning will take place on site in Taiwan's Formosa Strait, with operations planned to start in September 2019.
"Winning these contracts is an important door opener for our future efforts in the Asian offshore wind business, where the potential is huge," said Rupert Reischl, Palfinger Marine Global Sales Manager Wind.
Palfinger Marine delivered two prototypes (PF8000-2.6) for the pilot project Formosa 1 Phase 1 offshore wind power plant. This project features two SWT-4.0-130 wind turbines, and has been in operation since 2017.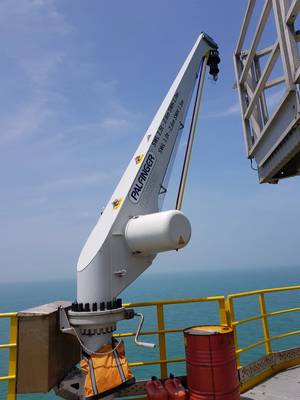 (Photo: Palfinger Marine)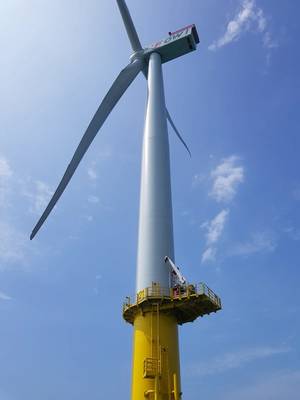 (Photo: Palfinger Marine)