Furgo Taps Heine as New CEO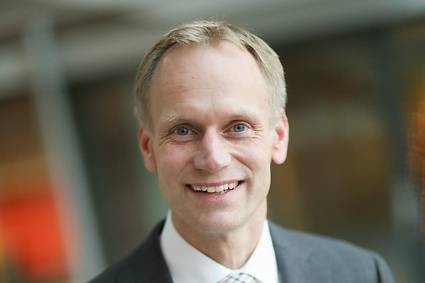 Dutch offshore services company Fugro NV has appointed longtime employee Mark Heine as its next CEO and Chairman of the Board of Management. He succeeds Øystein Løseth, who has decided to resign after only several months in the role.
Heine, who most recently served as director of Fugro's marine division, began his career at Fugro in 2000 as geodesist on various onshore and offshore survey projects. By 2002 he fulfilled several management roles in the survey division with increasing responsibilities. From 2012 he served as regional director Europe-Africa for the survey division. In 2013 he became director of the survey division, and in April 2015 he was appointed by the shareholders meeting as member of the management board. He holds a MSc in geodetic engineering from Delft University of Technology.
Løseth will step down as CEO and chairman of the Board of Management per October 1, 2018 and act as an adviser until the end of 2018. He has been a member of the Board since January 2018 and CEO since April 26, 2018.