Norwegian Firm to Supply Helideck for Hornbeck's Offshore Wind Vessel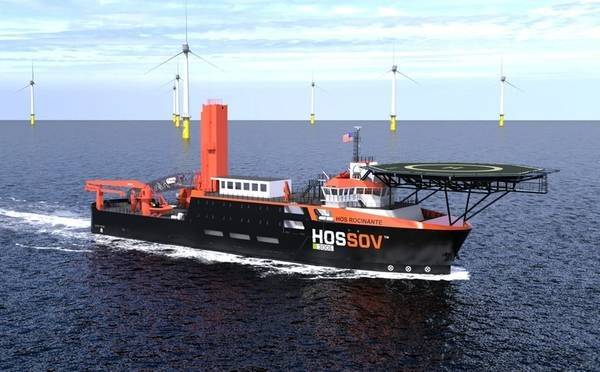 Marine Aluminium AS has won a contract to supply the U.S. offshore vessel firm Hornbeck Offshore Services a helideck for its new conversion project. The 21-meter helideck has a landing capacity of up to Sikorsky S-92-sized helicopters.
As previously reported by Offshore Engineer, Hornbeck Offshore will convert one of its recently acquired 280-foot offshore supply vessels (OSV) to a service operation vessel (SOV) to meet the growing demand of the U.S. offshore wind market, as well as to serve the demands of the offshore flotel market.
The Marine Aluminium AS helideck will be supplied from Norway as a kit package for final assembly at the Eastern Shipbuilding Group shipyard.
The helideck will be equipped with a Deck Integrated Fire Fighting System (DIFFS), CAP 437 9th ed compliant lighting stairs and accessways, and other equipment.
In addition, Marine Aluminium will design and supply the light-weight aluminium support structure for the helideck, which improves vessel stability compared to a steel structure.
---