PHOTO: First U.S. Offshore Wind Substation Stands Tall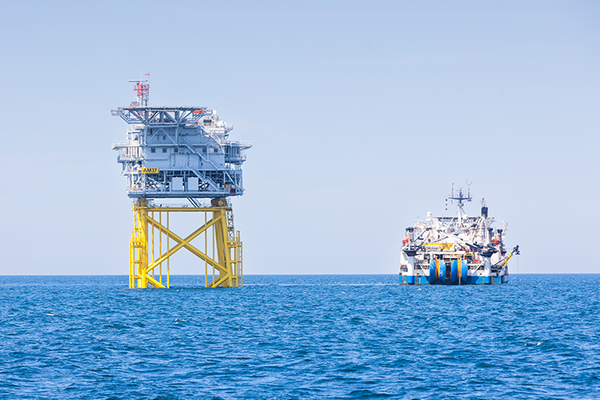 Avangrid, a U.S.-based subsidiary of the Spanish renewable energy giant Iberdrola, on Monday shared a photo of the completed Vineyard Wind 1 offshore wind substation.
This is the first offshore wind substation installed in the U.S. and will serve the country's first large-scale offshore wind farm - Vineyard Wind.
DEME Offshore used its flagship vessel, Orion, to install the 3,000-ton Vineyard Wind 1 substation.
The offshore substation serves to collect the generated electricity from 62 wind turbines and sends the power through an export cable and into the regional electricity grid.
Once completed, the 800 MW Vineyard wind farm will generate electricity for more than 400,000 homes and businesses in the Commonwealth of Massachusetts," DEME Offshore said.
"This marks another exciting milestone as we move closer to delivering offshore wind power to the Commonwealth of Massachusetts," said Pedro Azagra, Avangrid CEO. "We've been waiting for the opportunity to showcase the hard work our team has been putting in behind the scenes to make Vineyard Wind 1 a reality. This project is pioneering the offshore wind industry for the United States and paving the way for the country's clean energy future."