Norway Opens North Sea Area for CO2 Storage Applications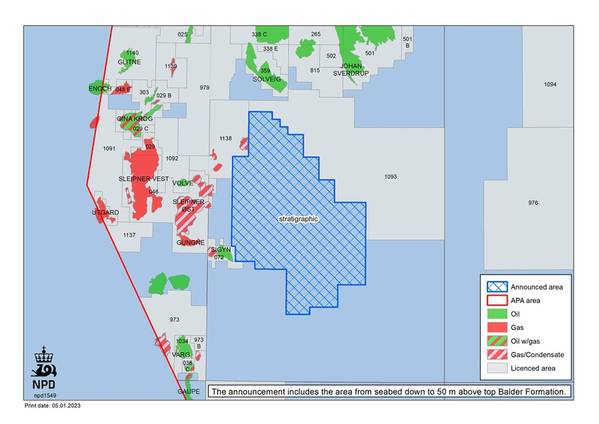 Norway on Wednesday announced an area in the North Sea for applications related to the injection and storage of CO2 on the Norwegian continental shelf.
Minister of Petroleum and Energy Terje Aasland said there was a great interest from companies to be allocated acreage for the storage of CO2 in Norway.
"The government wants to further develop the profitable opportunities on the continental shelf and to facilitate the storage of CO 2 to become a new commercial industry in Norway. Announcement and subsequent allocation of area that companies consider appropriate for such storage is a prerequisite for our success," Aasland said.
An announcement and possible allocation of acreage for a storage permit take place after individual application. This is the fifth time acreage is being announced for CO2 storage on the Norwegian Continental Shelf.
The application deadline is set for Wednesday 22 February 2023 at 12:00.
Six companies apply for CO2 Storage Area Offered in November
Separately, the Norwegian Ministry of Petroleum and Energy (MPE) said on Wednesday that it had received applications from six companies for an area in the North Sea that could be used to store CO2 on the Norwegian shelf. This area was announced on November 2, 2022.
According to the plan, acreage will be awarded before the summer of 2023.
As of the January 3 deadline, applications were received from: Aker BP ASA, Altera Infrastructure Group, Horisont Energi AS, Neptune Energy Norge AS, OMV (Norge) AS, Wintershall Dea Norway ASA.