Tenaris to Build Pipe for Noble's Alen Project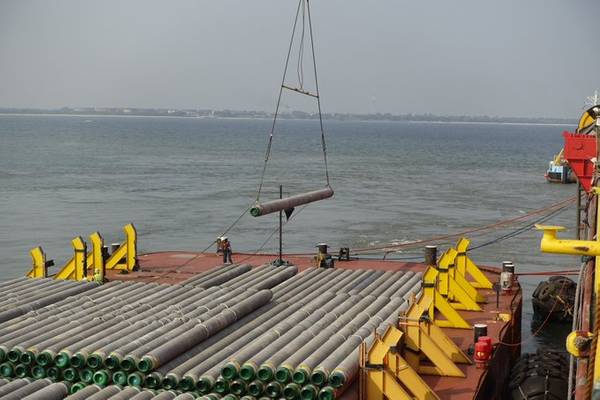 Tenaris said it has been awarded a contract from Noble Energy for work on the offshore export pipeline for the Alen Gas Monetization Project in Equatorial Guinea.
This 70-kilometer pipeline will transport natural gas from the Alen offshore platform to existing onshore processing facilities on Bioko Island.
The project aims to transform the Alen offshore platform into a hub for the development of future Gulf of Guinea gas fields.
Tenaris will produce a total of 21,000 metric tons of line pipe at its Confab welded pipe mill located in Pindamonhangaba, Brazil.