Total E&P Nederland Hires Vroon Vessel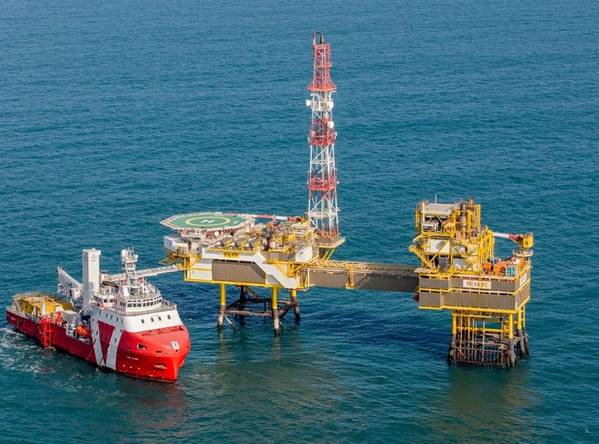 The Dutch provider oil and gas exploration and production services Total E&P Nederland BV has chosen one of Vroon's walk-to-work vessels to provide logistics support to offshore assets in the Southern North Sea (SNS).

Vroon, the Dutch company specializing in offshore and shipping business, said in a press release that the vessel VOS Start would deliver offshore logistics support to a planned maintenance campaign on Total's offshore assets in the Dutch sector of the SNS.

Fitted with a 50-ton active-heave-compensated crane and able to accommodate up to 60 client personnel, VOS Start was designed to allow optimal people and cargo workflow between main deck, accommodation areas and the offshore asset.

Her Barge Master motion-compensated gangway system is a pivotal element of the shipboard workflow, as people (and cargo trolleys, if required) can enter a lift built in the tower, along which the gangway system slides vertically between 9 and 27 metres on the sea level, maintaining a horizontal position when landing at any height between 14.5 and 22 metres.

During the first seven days of operations with TEPNL, VOS Start completed 34 gangway connections, transferring a total 185 client personnel.

At the beginning of April, VOS Start will sail to the Irish Sea where she will engage in similar walk-to-work operations for an offshore-renewable client.

VOS Start, and sister vessel VOS Stone, are purpose built to support offshore operations and walk-to-work projects in today's Renewable Energy and Oil & Gas industries.