InterMoor Wins Jadestone Contract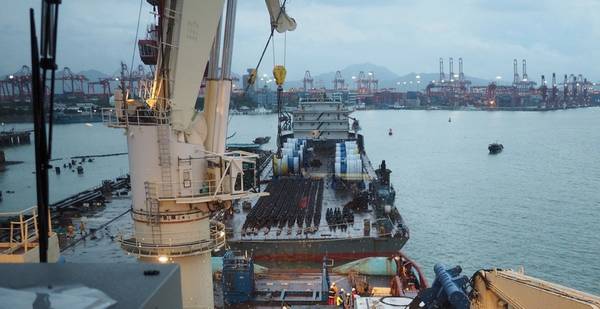 Mooring solutions provider InterMoor said it has been contracted by Jadestone Energy to carry out a feasibility study for a permanent spread mooring system for a floating production storage and offloading unit (FPSO) at Nam Du field located in block 46/07, offshore Vietnam.
Block 46/07 is situated in 48 meters water depth, in the Gulf of Thailand, between the geographical provinces of the Vietnam and Malaysia.
InterMoor said its work scope includes developing a basis of design for the mooring study; mooring analysis and developing a suitable spread moor system for the FPSO; drag anchor assessment and preliminary pile design; developing installation philosophy for drag and pile anchor system including installation methodology, drawings, installation equipment and aids specification, marine spread requirement, overall schedule and installation cost for both options; as well as field layout, mooring system and installation sequence drawings.