EnerQuip Sets Sail on Vantage Drillship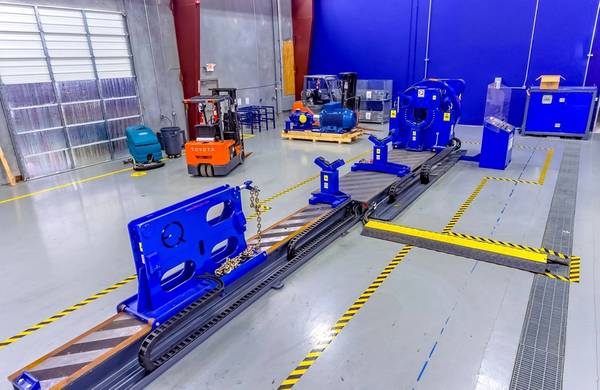 Torque machine solutions provider EnerQuip said a recent contract delivery for Vantage will mark the first time one of its high torque machines will be used on a drillship, the sixth generation ultra-deepwater capable Tungsten Explorer.
The 200,000 foot-pound torque machine, which can accommodate tools up to 18 inches in diameter, will allow make up and break out of bottomhole assembly equipment on board the vessel. The drillship's contract is scheduled to commence in February 2019.
EnerQuip noted that its team was able to deliver the equipment within 22 days from the point of order.
Andrew Robins, Director at EnerQuip, said, "We've seen a trend towards mobile torque machinery as the industry moves into increasingly remote regions, often some distance from maintenance bases. This option gives our clients increased in-field flexibility, whilst at the same time offering greater operational efficiency."
Robins said the award represents a milestone moment for the EnerQuip team. "We know that our machinery can withstand the rigors of the harsh environment at sea, and we're delighted to be able to demonstrate this for the first time."