Lamprell Gets LOI to Build Jackup Pair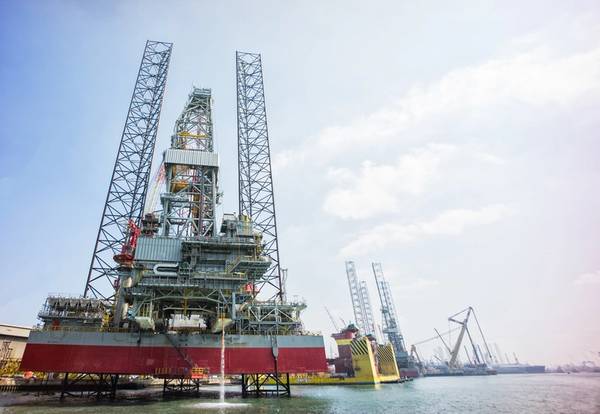 Lamprell announced it has received a letter of intent (LOI) from International Maritime Industries Company (IMI), the Saudi maritime joint venture in which Lamprell is a partner, confirming the intent to award Lamprell the contract for the construction and delivery of two jackup drilling units.
The rigs will be built collaboratively between the IMI and Lamprell for delivery to IMI's end client. Lamprell said it will undertake most of the fabrication work for both jackup rigs at its Hamriyah yard, in the United Arab Emirates while maximizing work in Saudi Arabia to approximately 15 percent of the scope of work. The rigs will be built according to the Schedule G requirements for operations in Saudi Arabian waters.
There are ongoing discussions between end client, IMI and Lamprell to conclude the specifications and contract terms which, once determined, will result in final contract signing for the rigs.
Christopher McDonald, CEO, Lamprell, said, "Following Lamprell's recent announcement regarding its ascension to Saudi Aramco's long term agreement program, this is a further demonstration of the importance of the Saudi Arabian market to our strategic aspirations.
"The developing relationship between IMI and Lamprell will continue to be enhanced as we construct these rigs and we are excited by the opportunity to collaborate with them on such an innovative and important project."