Ampelmann Debuts the E5000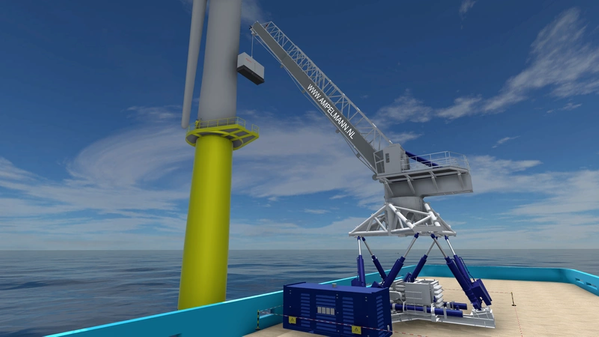 A new full motion compensation system from Dutch offshore access provider Ampelmann is designed to transfer personnel as well as cargo up to 5,000kg in rough waters offshore. It is expected to be operational in the third quarter of 2020
The E5000 system is based on the proven technology of the E1000, which has been performing safe people and cargo transfers since its launch in 2016.
"Building on the success of the E1000 and the specific needs of our clients, we recognized an opportunity to design and develop a system that can transfer people and lift up to 5 tons of cargo. That significantly broadens the possibilities of the offshore lifting scope compared to existing systems," said Diederick Nierstrasz, Ampelmann's Offshore Wind Business Unit Manager.
The plug-and-play E5000, with its full motion compensation, will be able to operate in high sea states, thus enabling safe offshore access and extending the weather window of operations.
All Ampelmann systems are complemented by the company's full service package, including trained and certified operators, project preparation and execution, maintenance services and 24/7 support from the Operations Control Center (OCC).
"With the E1000, we launched a unique system on the market," Nierstrasz added. "As the market recognized its potential, clients requested more lifting capacity and we believe the E5000 can offer a compelling package for them to get the most out of their offshore campaigns."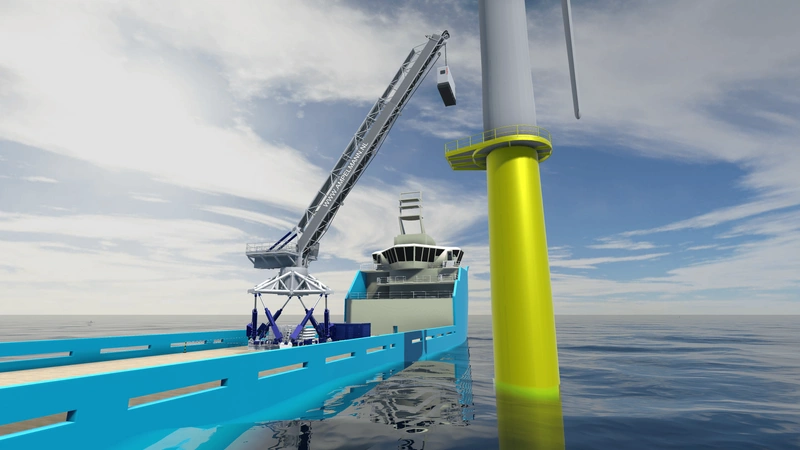 (Image: Ampelmann)