Offshore Wind Boosts Ørsted's Profit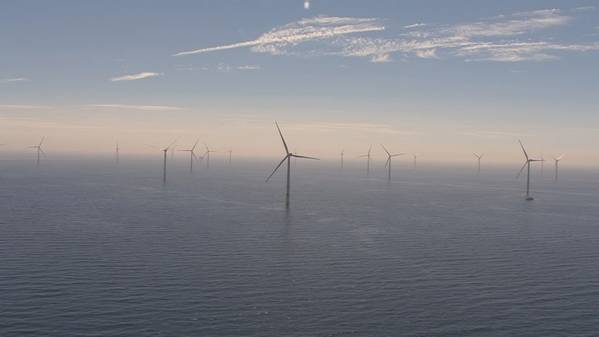 Danish renewable energy company Ørsted's operating profit in the first half of 2019 (H1) is $1.3 billion (DKK8.8bn), mostly from offshore wind.

"Earnings from our offshore wind farms in operation increased by 18%, driven by ramp-up of generation from new wind farms in operation," said the largest energy company in Denmark in a press release.

Ørsted selected as preferred bidder in the auctions in both New Jersey with its Ocean Wind project (1.1GW) and New York with the Sunrise Wind project (880MW) which it owns in a JV with Eversource.

Subject to final investment decisions, the wind farms are expected to be completed by 2024, it said.

"We are very pleased with these awards and are well on track to reach our ambition of 15GW offshore wind capacity by 2025 as we continue to pioneer the global offshore wind industry," said the press release.

In June, the company officially inaugurated the Borkum Riffgrund 2 offshore wind farm in Germany and in July, it commissioned the Lockett onshore wind farm in the US well ahead of schedule.

In June, Ørsted acquired the 103MW construction-ready onshore wind project Willow Creek in South Dakota in the US. The project is expected to be commissioned by Q4 2020 and will expand its operations in the Southwest Power Pool market, covering the central US.

The green share of generation increased from 71% to 82%. Return on capital employed (ROCE) increased to 29%, up 6 percentage points compared to H1 2018.