New deepwater technologies and service capabilities from drilling fluids provider Newpark aim to help offshore oil and gas customers tackle challenging environments with faster, safer and cleaner results.
The company's expanded portfolio of stimulation and completion fluids unveiled at this year's Offshore Technology Conference (OTC) fall in line with one of Newpark's core goals: to reduce operator risk, said Timothy Armand, President, North America, Newpark Drilling Fluids.
"Newpark's decision to expand its product lines was heavily driven by the desire to offer the operator a more seamless operation when transitioning from drilling to completion operations," said Armand, noting that the company serves as a single supplier for both stimulation and completion operations. "To aid in this process, we ensure that our rig site personnel are cross trained in both disciplines, which eliminates the risk associated with onboarding personnel that are particularly new to that rig."
The new stimulation fluids line, NewStim, is engineered to enhance production from newly completed wells or to re-stimulate production from older wells, while the new completion fluids offering – including cleanup and displacement chemicals, filtration equipment and services, displacement modelling software and pre-planning/post-analysis displacement laboratory services – target wellbore cleanup operations.
"In our RDF (Reservoir Drill-in Fluids) segment, we have some new differentiating technologies," Armand said. "For example, our breakers are an acid pre-cursor rather than an internal acid itself."
"Regarding our completions line, the wellbore cleanup spacer package True-Series is designed to effectively clean the wellbore at much lower concentrations than what is typically utilized. The result is a reduction in direct product cost and a lower volumes of spent chemical/drilling fluid interface, which ultimately reduces cost and waste. The True Series can be tailored to the specific chemistry of the drilling fluid being displaced."
Newpark in January 2019 opened a new facility in Port Fourchon, La. that is specifically designed for the distribution of completion fluids, in a move to enhance its service to offshore customers in the Gulf of Mexico, where Armand said he sees opportunities opening up.
"The additional facility was necessary to accommodate the large volumes associated with deepwater operations," Armand said. "The current capacity is 18,000 barrels storage and 2,000 barrels mixing (CaBr, CaCl, ZnBr). The plant is designed for fluid reclamation and is equipped with a full lab."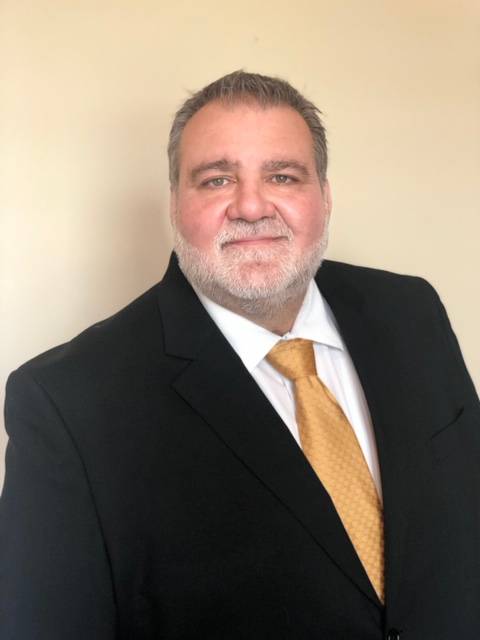 Timothy Armand, President, North America, Newpark Drilling Fluids (Photo: Newpark)
According to Armand, recent efficiency gains have led to lower drilling costs that have made deepwater offshore projects in the Gulf of Mexico more economical.
"Both operators and suppliers have made great strides in recognizing and eliminating inefficiencies in their operations," he said. "In my opinion, this should allow for the deepwater drilling market to hold its own and hopefully see an uptick in activity over the next few years."
"We are currently successfully running our flat rheology low equivalent circulating densities (ECD) synthetic based fluid Kronos, on three deepwater rigs [in the US Gulf of Mexico]. The addition of the completion product line will enhance the potential for growth with the current operators we are working with and allow for more opportunities with others who may not have considered Newpark in the past," Armand said.
Another offering designed to help Newpark capitalize on arising opportunities is its new hydraulics modeling software, which provides a realistic view of a given fluid product and tests how it will perform within a particular environment to help customers achieve greater speed, agility and precision.
"Newpark's wellbore hydraulics modeling software offers a modernized, user-friendly interface designed to enable efficient workflow, high-pressure high-temperature (HPHT) characteristics specific to our fluid systems, and a sophisticated surface parameter calibration algorithm which enables improved ECD prediction," Armand said.
"We have also enhanced our surge/swab model to run various scenarios which recommends the appropriate running speed," he added.
"One of the recent upgrades allows for modeling a drilling operation in the riserless hole section, described as the 'Fast Drill Method.' The software was utilized on a very recent deepwater operation resulting in significant reductions in the required fluid volume. The drilling fluid cost were reduced by $600,000 in that one-hole section," Armand said.