Mayflower Wind Changes Name to SouthCoast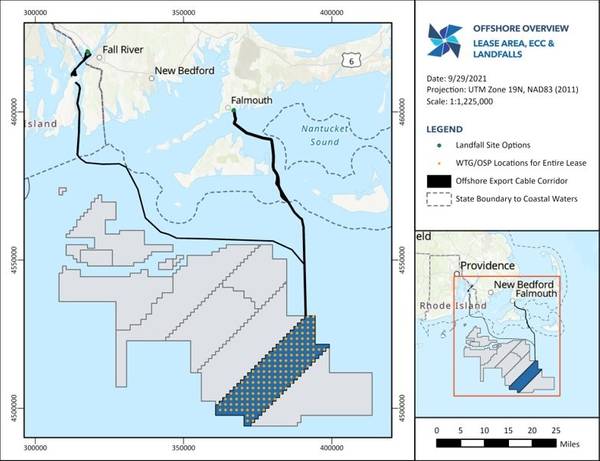 A developer set to produce wind energy off the coast of Massachusetts has announced a name change.
The company formerly known as Mayflower Wind said on Tuesday it has changed its name to SouthCoast Wind Energy LLC, to "better reflect the company's commitment to the people, businesses and communities of the SouthCoast".
"We are proud to call the SouthCoast home and recognize the importance this area has to the success of our project," said Francis Slingsby, CEO, SouthCoast Wind. "SouthCoast Wind remains steadfast in its commitment to being an integral community partner and investing in economic development, education and training."
The company, formed in 2019 as a 50/50 joint venture between Shell New Energies US LLC and Ocean Winds North America, is developing an offshore wind lease area off the coast of Massachusetts that will generate over 2,400 megawatts.
The first 1,200 MW will come via the SouthCoast Wind 1 project, which is set to come online at the end of the 2020s, connecting to the electric grid at Brayton Point in Somerset, Mass. SouthCoast Wind also plans to connect to the regional electric grid at a second location in Falmouth, Mass.