Offshore transport firm CHC Helicopter Group (CHC), has agreed to sell Offshore Helicopter Services UK (OHS UK) to Ultimate Aviation Group, a South African headquartered international aviation business for an undisclosed fee.
CHC is selling OHS UK to alleviate the UK's Competition and Markets Authority concerns related to CHC's acquisition of Babcock's helicopter business raised on the grounds that the merger would lead to a significant loss of competition in the market.
Namely, CHC bought OHS UK from Babcock International Group plc in 2021, along with Babcock's offshore oil and gas operations in Denmark and Australia.
Following a Phase 2 investigation by the UK's Competition and Markets Authority (CMA), the CMA said in August 2022 that CHC would be required to divest OHS UK, and an auction process was undertaken for this purpose.
On December 30, 2022, CHC agreed to sell OHS UK to Ultimate Aviation Group.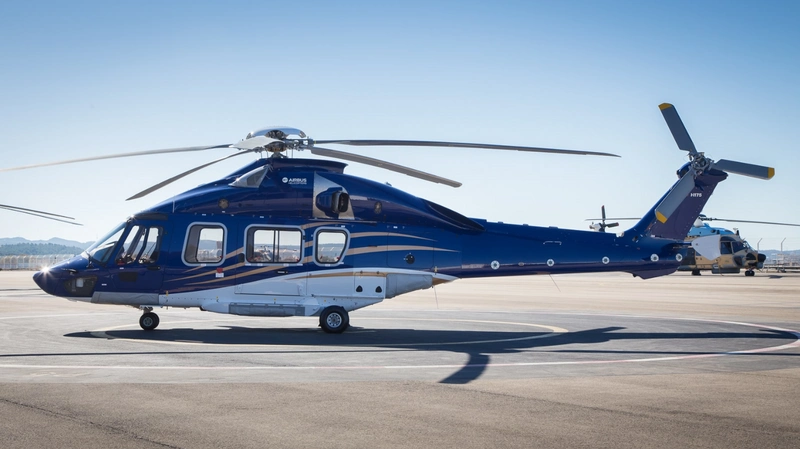 Credit: Ultimate Aviation
The transaction remains subject to customary closing conditions, including the final approval of the sale by the CMA, and is expected to complete in the first calendar quarter of 2023.
David Balevic, CHC President and Chief Executive Officer, said: "While we remain disappointed with the CMA's decision and believe it was based on several fundamental misconceptions, we are glad to be close to completing this process through the sale of OHS UK to Ultimate Aviation. CHC's talented team will continue to deliver outstanding levels of service and safety, quality, and innovation, through our existing UK business."
OHS UK has provided world-class transportation for the UK's offshore oil and gas industry for more than 40 years. It operates a fleet of Airbus H175, Sikorsky S92, and Leonardo AW139 helicopters from its main operating bases in Aberdeen and Sumburgh.
Shaun Roseveare, Chief Executive Officer of Ultimate Aviation which is buying OHS UK said: "The acquisition is set for final closure shortly, and the integration of OHS UK into Ultimate Aviation will be seamless for customers, and they can expect the same high level of service they have come to expect from both companies. This acquisition marks an exciting new chapter for Ultimate Aviation, and we are looking forward to continue offering our customers the best services possible and expanding our reach to new regions."
Contract in Brazil
In other CHC-related news, CHC do Brasil, part of CHC Helicopter, on January 13 said it had signed five exclusive contracts "valued in the millions" with the Brazilian oil giant Petrobras.
The agreements provide for the offshore transportation of passengers and small loads to Campos Basin for the next four to five years.
The projects are expected to start in the second half of 2023 and were awarded as the result of a competitive tender held in August 2022.
To support the contracts, CHC Brazil will operate five Leonardo AW139 helicopters from new bases located at Campos dos Goytacazes, and Bartolomeu Lisandro Airport and Eurico de Aguiar Salles Airport in Vitória.
With these new contract wins, CHC do Brasil will grow its fleet to around 10 medium and large aircraft.
The company said it would also support new jobs in the region, with CHC raising its headcount to approximately 280 employees in Brazil.
---