C-Kore Completes IRM Campaign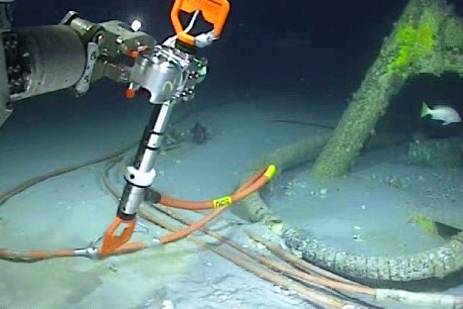 C-Kore Systems has completed another offshore campaign off the West Australian North West Shelf. C-Kore's subsea testing tools quickly located the faulty subsea equipment allowing it to be replaced to make the field operational again.
C-Kore's subsea testing tools are used on fault-finding operations to quickly evaluate the health of the subsea equipment. The company's Cable Monitor tool measures the insulation resistance and continuity of electrical lines. When used in conjunction with the Subsea TDR tool, faults can be localized with a precision of 10 centimeters, the manufacturer said.
Stephen Leung, Subsea Controls Engineer, said, "We were able to quickly locate and replace the faulty equipment much quicker than traditional testing methods."
Greg Smith, General Manager of C-Kore Systems, added, "With our tools being so small, we can quickly deploy our units to our customers no matter where they are located."