Hibiscus Petroleum Sets Record with Longest Well Drilled Offshore Malaysia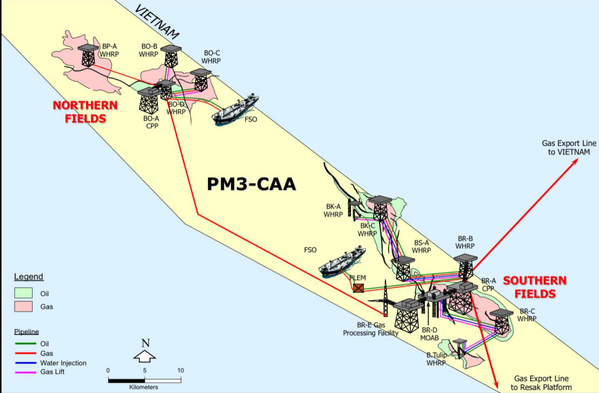 Malaysia's Hibiscus Petroleum said Wednesday its subsidiary Hibiscus Oil & Gas Malaysia Limited, had completed the longest well drilled in Malaysia at the Bunga Orkid field in the northern area of the PM3 CAA PSC.
The PM3 CAA PSC is a commercial arrangement area between Malaysia and Vietnam.
According to Hibiscus Petroleum, the well was drilled to a total depth of approximately 7 kilometers and produced at an initial rate of approximately 4,000 bbls of oil per day.
For prudent reservoir management, the gross production rate from the well is currently being maintained at about 3,000 bbls of oil per day, Hibiscus said.
The news was shared as part of Hibiscus Petroleum's quarterly results presentation.
Hibiscus Managing director Kenneth Pereira also said that Hibiscus made a gs discovery in the PM3 CAA area: "Our operational and technical capabilities have been showcased by the drilling and completion of the longest well in Malaysia, the BOC-29ST1, with a total measured depth of approximately 7km.
"In doing so, we have achieved a major technical milestone and positive performance outcome for our Company and the wider Malaysian oil & gas industry.
"We were also successful in discovering gas during the drilling of the Bunga Lavatera-1 well in the PM3 CAA and unlocking approximately 1.6 MMboe in incremental net 2P gas reserves. Our success in identifying and converting this prospect to a commercially viable opportunity gives us confidence that we have a good understanding of the PM3 CAA geology."