Bangladesh's Moheshkhali LNG Terminal Back to Nearly Full Capacity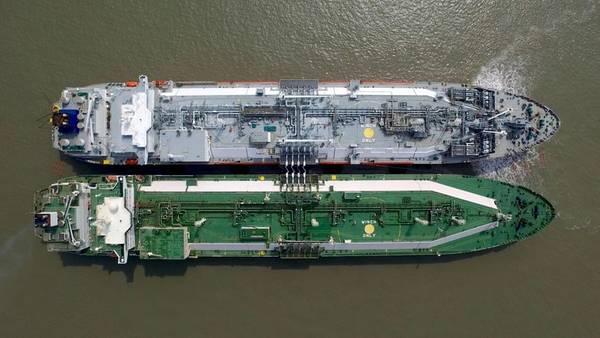 Bangladesh's Moheshkhali liquefied natural gas (LNG) terminal, operated by Excelerate Energy, resumed supply at nearly full capacity late on Sunday, two government officials told Reuters, after being closed for about a week due to a deadly storm.
The resumption of operations at the two terminals is set to provide a respite to millions of Bangladesh citizens, who have been hit by frequent outages in recent months.
The closure of the Moheshkali and the Summit LNG floating regasification units due to cyclone Mocha - one of the strongest storms to hit the region in years - had caused widespread power cuts across the country over the last week.
"Both the terminals are now supplying close to 1,000 million standard cubic feet per day (mmscfd)," one of the officials said.
Natural gas accounts for about two-thirds of Bangladesh's annual power output, and the energy-hungry nation is increasingly exposed to price shocks caused by erratic weather and geopolitical changes amid dwindling domestic reserves.
Three LNG cargoes which were delayed due to the storm have arrived at the port of Chittagong, the official said.
(Reuters - Reporting by Sudarshan Varadhan and Ruma Paul; editing by Jason Neely)