Lhyfe, Centrica Team Up to Develop Green Hydrogen Offshore UK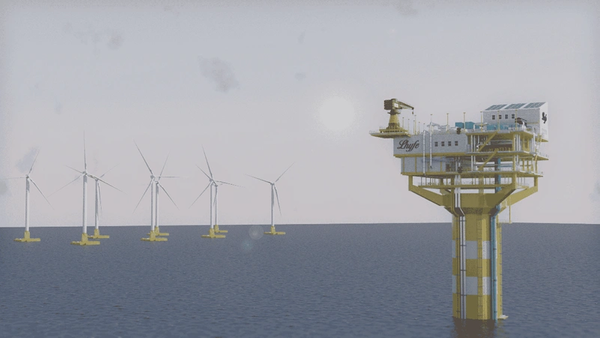 Green hydrogen firm Lhyfe and UK-based energy and services company Centrica will jointly develop offshore renewable green hydrogen in the UK in what they say is "a first" for the country.
The two companies said they would explore combining their expertise to collaborate on a pilot green hydrogen production site in the Southern North Sea.
"The pilot will aim to combine Lhyfe's expertise on green hydrogen production and Centrica's experience of gas storage and infrastructure to ensure that the hydrogen produced can be safely stored and utilized in the UK. The end result would be proof that an end-to-end hydrogen production, storage, and distribution system is possible in the country," the companies said in a joint statement Monday.
They said they would also look into an additional partnership to deploy the technology at commercial scale alongside offshore wind electricity production.
The UK Government has doubled its low-carbon hydrogen production target from 5GW to 10GW by 2030, with at least half of this coming from green hydrogen. Hydrogen production is expected to initially support decarbonisation of industrial clusters, like the Humber cluster with further use cases developing with a growing hydrogen economy.
Lhyfe and Centrica cited a recent report by the Climate Change Committee that confirmed the essential role of hydrogen production, storage, and use in achieving the goal of a net zero electricity system in the UK by 2035.
---