VOS Glamour Multi-Purpose Vessel to Support ODE AM's North Sea Ops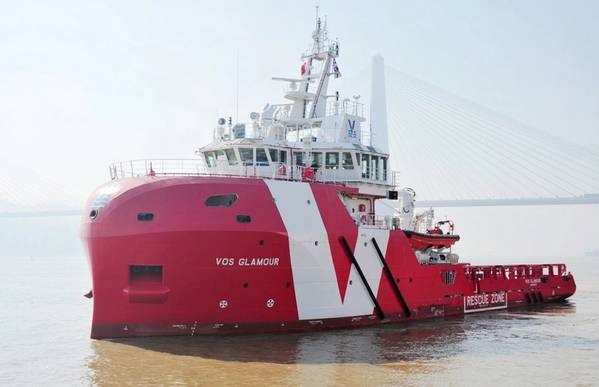 ODE Asset Management said Thursday it had started a 9-month charter of the VOS Glamour multi-purpose vessel managed by Vroon Offshore Services.
VOS Glamour will undertake emergency response and multi-role duties across ODE AM's managed assets in the UK's southern North Sea.
The vessel will be based in the Port of Lowestoft and will be supported by Peterson, which was recently awarded a shore base contract by ODE AM.
Shaun Hutchinson, UK Technical Services Director, at ODE Asset Management said: "This is a significant charter for ODE Asset Management. In collaboration with the VOS Glamour, we will deliver essential services to the assets we manage in the southern North Sea and we look forward to welcoming the Vroon Offshore Services Limited team back to support our platform operations."
The charter, which started in February 2023, is supported by ODE AM's shipbroker, Braemar ACM.
ODE AM is part of Doris Group. It provides asset support services in the delivery of its duty-holder operations, including field development engineering and technical support. ODE will have options to extend the VOS Glamour charter upon the expiry of the 9-month firm contract.