Brazil: CGG Starts Foz do Amazonas 3D Seismic Reimaging Project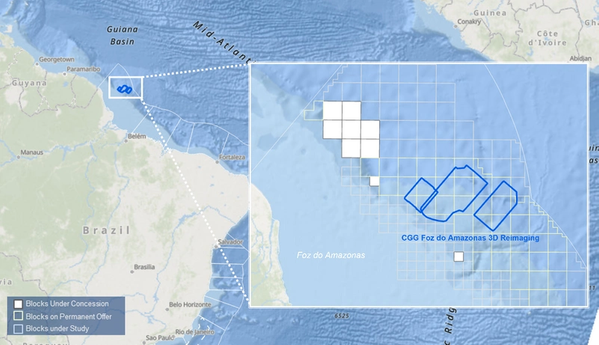 French offshore seismic data company CGG has announced the start of a new Foz do Amazonas 3D seismic reimaging project. This project is meant to support Brazil's Permanent Offer initiative in the Equatorial Margin.
Supported by industry funding, the project is expected to complete by the end of 2023. CGG said that the related fast-track products would be available by June.
The reimaging project will merge over 7,700 km2 of existing public 3D seismic data in the Foz do Amazonas basin.
"The area has a rich network of turbiditic fans and channels made attractive by its geologic proximity to Guyana and Suriname and the recent success stories along the South Atlantic conjugate margins of West Africa," CGG said.