Reabold Acquires Simwell Resources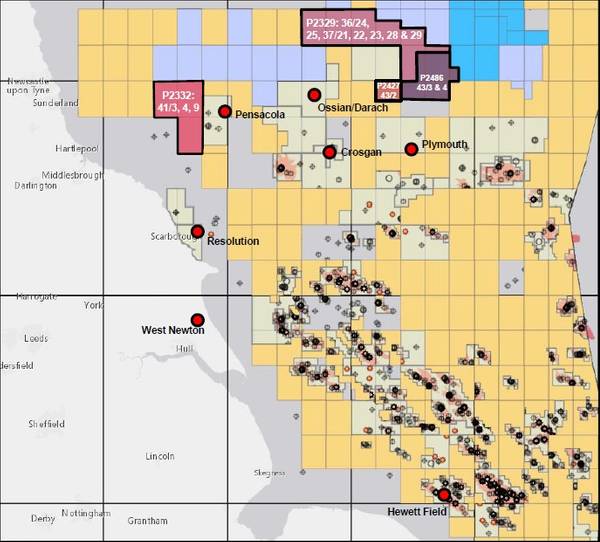 Reabold, the AIM-listed investing company with a portfolio of upstream oil and gas projects, said Tuesday it had completed the acquisition of Simwell Resources Limited.
Simwell Resources Ltd's website info shows that Simwell is a privately funded E&P company focused on building a portfolio of gas and oil assets across Europe. Its focus areas are the European Continental Shelf – the UKCS, Ireland, Netherlands, and Denmark.
Simwell has a 30% equity interest in licence P2332 following a farmout to Shell U.K. Ltd ("Shell"), which is now the operator with a 70% equity interest.
Shell acquired a 640 km2 3D seismic survey in the area covering licence P2332 in August 2019, funding Simwell's 30% share.
The survey also covered parts of the adjacent licence P2252, which contains the Pensacola prospect that has been stated by Deltic Energy Plc to have a P50 gross prospective resources of 309 bcf.
Simwell believes that success at Pensacola would derisk a number of similar prospects in P2332.
For licences P2329, P2427 and P2486 a 3D seismic survey was acquired over the licences in the summer of 2019 where several prospects have been identified. The new 3DPSTM provides a high-definition view of the Zechstein Hauptdolomite play.
A further number of prospects, with 4- way closure, have been identified and are believed to lie on trend to the Ossian-Darach oil discovery, c. 40km to the west.
---