Heerema to Sell Two Fabrication Yards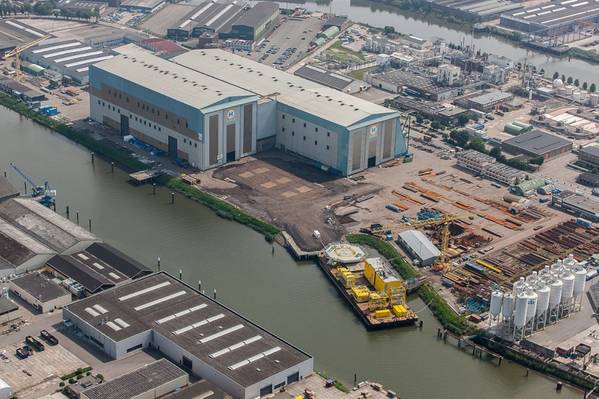 Heerema Fabrication Group (HFG) announced Tuesday that it intends to divest its activities at the locations in Zwijndrecht, the Netherlands and Hartlepool, U.K.
The Dutch firm, which builds large structures for the offshore energy industry, said it has been battling insufficient project volume and marginal profitability in the wake of an unsuccessful restructuring campaign amid a historic industry downturn. The risks associated with building topsides are high and clients are not prepared to pay for this risk, the company said in a press release.
"With the ongoing difficult market conditions there is not enough perspective for HFG to continue its activities with the current structure and head office organization," said HFG's CEO Koos-Jan van Brouwershaven.
HFG has signed a letter of intent (LOI) to sell its Zwijndrecht activities to Italian engineering and construction company Rosetti Marino S.p.A. HFG expects the transfer of activities will not affect the yard's workforce.
HFG will also close its head office in the Netherlands and phase out some 60 jobs as it seeks a buyer for its activities at the Hartlepool yard.
Activities at the other HFG yards in Vlissingen, the Netherlands and Opole, Poland will continue as usual. The facilities will remain focused on jackets construction and continue to act as shore base for its sister company Heerema Marine Contractors (HMC).
HFG said management has informed staff at all locations about the intended plans and has requested advice from the works council of HFG Netherlands.
"We are very much aware that the intended plans will have a deep impact on our staff at the head office in Zwijndrecht," van Brouwershaven said. "We will be providing every support we can offer in this very difficult period."